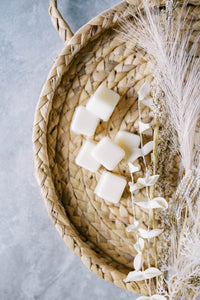 Take one whiff of this deliciously sweet scent and you'll know exactly what it smells like. The most decadent vanilla cake with vanilla buttercream. It will make your home smell like the cake bakery of your dreams.
Top notes: Sugar, Buttercream
Middle notes: Cream, Honey
Base notes: Vanilla
wax melts come in a clamshell of six cubes totaling 2.75oz.